Welcome, Perth business owners, to a crucial discussion on the power of local SEO (Search Engine Optimisation). In today's digital age, where consumers turn to search engines for virtually everything, local SEO is not just important—it's vital for your business's success. This article aims to shed light on why local SEO matters specifically for Perth businesses and how you can harness its potential to dominate your local market. So, fasten your seatbelts and get ready to unleash the true power of local SEO for your Perth-based enterprise!
Captivating the Perth Audience
Perth, the vibrant capital of Western Australia, is a bustling hub of economic activity. With a population of over two million and thriving suburbs like Fremantle, Subiaco, and Joondalup, Perth presents a tremendous market opportunity for businesses across various industries. However, in a highly competitive digital landscape, it's crucial to stand out from the crowd and capture the attention of your local Perth audience.
Local SEO enables you to do just that. By optimising your website and online presence for local search queries in areas like Scarborough, Floreat, and Rockingham, you can ensure that your business appears prominently in search engine results when people in Perth are looking for products or services in your specific suburb or surrounding areas. This means higher visibility in local search results, increased website traffic, and ultimately, can deliver more foot traffic to your physical location in business hubs like the Perth CBD or trendy neighbourhoods like Leederville and Mount Lawley.
Harnessing the Power of Local SEO
Google My Business (GMB): One of the most critical elements of local SEO is creating and optimising your Google My Business listing. GMB allows you to provide accurate and up-to-date information about your business, including your name, address, phone number, opening hours, and engaging visuals. A well-optimised GMB profile improves your chances of appearing in the coveted "Local Pack" and on Google Maps, making it easier for potential customers to find you.
Localised Content
Tailor your website's content to resonate with Perth locals. Incorporate location-specific keywords, highlight Perth-centric events or landmarks like Kings Park, Scarborough Beach, and Elizabeth Quay, and showcase testimonials from satisfied customers who have experienced the excellent service at popular local businesses such as 'La Veen Coffee' on King Street or 'A Little Bunch Perth' a local florist on Newcastle Street. By creating content that speaks directly to your target audience and includes references to well-known local establishments, you establish a strong connection and build trust, increasing the likelihood of converting visitors into loyal customers.
Online Directories
Ensuring your business is listed accurately in online directories such as Yelp, Yellow Pages, and TrueLocal is crucial for local SEO success. Consistent and accurate NAP (Name, Address, Phone number) information across these directories helps search engines verify and rank your business. Additionally, these directories act as valuable backlinks, directing traffic to your website and boosting your online visibility.
Reviews and Ratings
Positive online reviews from satisfied customers can significantly impact your local SEO efforts. Encourage customers to leave reviews on platforms like Google, Facebook, and TripAdvisor. Positive reviews not only build trust among potential customers but also boost your search engine rankings. Responding to reviews, both positive and negative, shows your dedication to customer satisfaction and enhances your reputation.
Fantastic examples of local Perth businesses utilising the power of customer reviews are 'Crumbs Patisserie' in Applecross. This local bakery is dominating local Google results with an impressive 4.4 star rating from 95 Google reviews. Or 'Gino's Panel and Paint' in Fremantle, a vehicle repair shop that has acquired a rating of 4.6 on their Facebook business page from 133 reviews.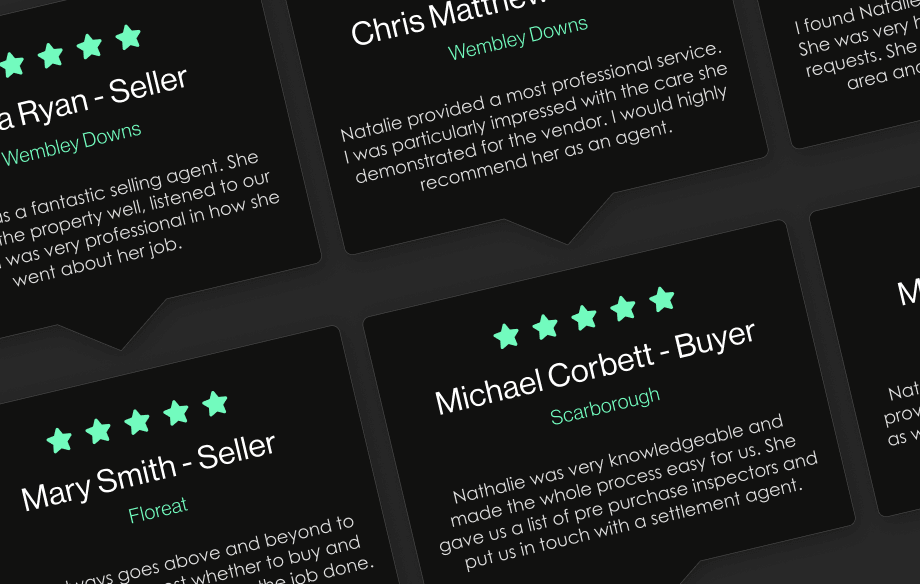 Mobile Optimisation
With the majority of local searches conducted on mobile devices, optimising your website for mobile users is paramount. A responsive design ensures a seamless user experience, keeps potential customers engaged, and signals to search engines that your site is user-friendly. Mobile optimisation is no longer an option; it's a necessity for local SEO success.
The Urgency to Act
The importance of local SEO for Perth businesses cannot be stressed enough, and the urgency to act is critical. Your competitors are likely already implementing local SEO strategies to gain an edge in the market. By delaying your efforts, you risk falling behind and missing out on valuable opportunities to connect with your local audience.
Local SEO allows you to level the playing field and compete with both large corporations and local competitors. By focusing on specific geographical areas and targeting local search queries, you can establish your brand as a go-to authority in your industry within Perth. Anywhere from the chilled beachside suburbs of Cottesloe right through to the busy industrial enterprises of Kwinana.
Conclusion
Perth business owners, local SEO is the secret ingredient to unlock your business's true potential. By optimising your online presence for local searches, you can attract more customers, increase foot traffic, and establish yourself as a trusted local brand. The time to act is now.
Investing in local SEO is a long-term strategy that pays off in the form of sustainable growth and increased revenue. It requires dedication, time, and expertise, but the rewards are well worth the effort. So, equip yourself with the right tools, implement the strategies we've discussed, and watch your Perth-based business soar to new heights!
Remember, the digital landscape is constantly evolving, and the competition is fierce. To stay ahead of the curve, regularly monitor your local SEO performance, adapt to algorithm changes, and refine your strategies accordingly. By taking proactive steps today, you can position your business for success tomorrow.
Don't wait for your rivals to seize the opportunity—take action now and dominate your local market with the power of local SEO! Perth is waiting to embrace your business, so go out there and make your mark!
You might also be interested in…