Ah, the wild and untamed world of running or managing a business. It can often feel like a daring feat, filled with challenges, obstacles, and a seemingly never-ending mountain of work. But fear not brave entrepreneur, because there is a secret weapon which is known by many, understood by few, but can help your business rule the online realm: SEO audits.
These audits can become your trusted companions, guiding you through the treacherous landscape of search engines, helping you tame the beast of online competition, soaring above your rivals with unparalleled visibility and authority, and draw your ideal customers, and their business, straight to you.
SEO audits will expose your weaknesses, fortify your strengths, and unleash the full potential of your online presence.
So let's discover exactly how you can wield this power for yourself!
What is an SEO Audit?
Search Engine Optimisation (SEO) is an art that allows us to dance with search engines like Google and Bing, aiming for the coveted throne of top rankings so that when your potential customers are searching for the products and services you offer, your website is front and centre. An SEO audit, therefore, is an all-encompassing analysis of your website's SEO performance, revealing the obstacles hindering your ascent to the top.
Think of it as a fearless warrior, uncovering bad quality links, building a stronger website architecture, fixing code, boosting page speed, and so much more. These audits provide you with the knowledge and fixes needed to gain that competitive advantage over your competitors, both locally, nationally, and even globally! They pave the way for quality website traffic, leads and sales.
What does an SEO audit include?
SEO audits can be simple, or complex, depending on the website and the goals of a business, but the bare bones should be the same. Here we'll dive into the key components of any good SEO audit, the vital elements that will lead you to victory in the realm of search engine rankings.
Keyword analysis: the foundations of SEO supremacy
Conquering search engines requires the art of selecting the perfect keywords. You'll want to focus on highly relevant keywords that your potential customers are likely to use when searching for products or services like yours.
For instance, generic keywords such as "accounting" are too broad and won't get you far. You'll either struggle to reach the top of search engine rankings due to intense competition, or you'll attract irrelevant traffic that won't convert into clients. On the other hand, specific keywords like "accountants perth" and "small business accountants near me" are ideal for bringing in high-quality traffic to your website and expanding your customer base.
SEO audits should evaluate your these and unearth the hidden (keyword) gems that unlock your website's true potential, then provide you with the strategies you need to ensure your website is properly optimised for them, allowing you to claim your rightful spot at the top of the search engines.
On-page optimisation: master your digital domain and unleash your website's potential
In the realm of search engine dominance, on-page optimisation reigns supreme. Once your high-value keywords have been determined, the next step is analysing those crucial elements such as title tags, meta descriptions, header tags and image ALT tags and making sure that not only do they feature your relevant keywords appropriately, but that they are set up correctly to operate as magnets for both search engines and potential customers alike!
Fixing your on-page SEO is one of the quickest ways to give your rankings a boost, but it doesn't stop here.
Off-page optimisation: forge alliances and build your digital empire
In the quest for online dominance, off-page optimisation is the next indispensable weapon in your arsenal and is a great way to help elevate your website's authority and visibility by creating strategic links from other websites back to your own.
A comprehensive SEO audit will analyse all existing backlinks and their quality (such as domain authority, trustworthiness, anchor text, and relevance to your own business), with recommendations on removing or disavowing any harmful ones. Next, competitor analysis is normally undertaken to identify new links your website can build, and your SEO agency will also recommend a number of additional high-quality links you should go after to improve your off-page SEO.
Your social media presence may also be analysed to determine the quality of your social accounts and the engagement of your followers, ensuring that these sites linking back to your website accurately represent your brand.
Link building and social media prowess are your secret weapons. With the right guidance, your website will rise in prominence, backed by a mighty army of backlinks and a legion of loyal social followers.
Website architecture: fortify your digital fortress
A solid foundation is crucial in the fight for SEO supremacy. Our SEO auditors meticulously analyse your website's structure, sitemaps, URL structures, internal linking, and more to ensure they are primed for leading search engine crawlers straight to your digital site, and allowing them, and your potential customers, to easily navigate through it.
Your SEO audit will outline how you can transform your site architecture to create an impenetrable fortress that ensures your pages are indexed and ranked with ease.
Mobile optimisation and page speed analysis: lightning-fast warriors of the mobile era
In the age of mobile browsing, speed is your trusty steed. You have just seconds to attract the attention of your customers, and if they need to spend that time waiting for your page to load…. Well, goodbye potential profit.
One of the most crucial parts of an SEO audit is this – analysing how fast a website loads, how seamless the experience is across different pages, and how responsive it is across every type of device – from desktop to tablet to mobile to smart tv, and anything in between.
Armed with the speed of a charging stallion, your website will leave competitors in the dust and capture the hearts of mobile warriors.
Content evaluation and optimisation: slay mediocrity with engaging tales
Content is your shining armour in the battle for user attention. An SEO audit will assess your content's strength, ensuring it resonates with your target audience and that it's optimised for your priority keywords – AND that it's written to funnel your website visitors into taking action.
Along with content on your main pages, your blog articles will be evaluated in terms of how they are ranking and how your website visitors are engaging with them, and recommendations provided to enable you to provide engaging tales that captivate hearts, minds, and search engine algorithms alike.
Analysing website analytics: unveiling the battle's progress
To claim victory, you must track your progress on the battlefield and a great way to do this is through your own analytics and tracking. How many keywords are you currently ranking in top positions for, and are they relevant? How much traffic are you getting from organic search visitors, and are they engaged with your website with a high likelihood of converting into leads? Are some pages or blog articles performing a lot better than others?
Your analytics provides you with valuable insights into user behaviour, traffic sources, conversions and more, and recommendations from your SEO audit will enable you to make data-driven decisions and optimise your website's performance further.
Competitive analysis: understanding the foes and seizing opportunities
To emerge victorious, you must know your enemies. Many SEO audits will conduct a thorough competitive analysis, studying the strategies and tactics of your rivals. From keywords, blog strategies, backlinks, social profiles, and many more – by understanding their strengths and weaknesses, you can seize opportunities and position yourself as a formidable contender in the local business landscape.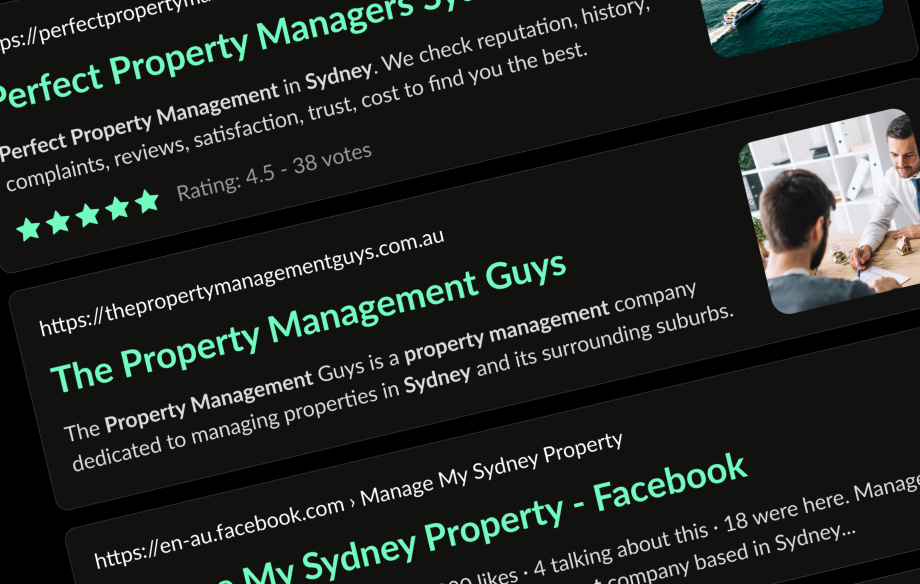 Local SEO optimisation: conquering the local market
For businesses with a small geographical area, capturing the local market is paramount. Our auditors specialise in local SEO optimisation, ensuring your business appears prominently in local search results. Your SEO audit should analyse your Google My Business and Bing Places profiles, local citations, and other key elements and provide fixes to ensure you maximise your visibility to local customers.
It will also check to make sure that when people are searching your brand name, YOU are appearing at the top and in a way that makes you irresistible to them. If this isn't the case, your audit should state exactly what you need to do to rectify this and help you reign supreme.
Technical SEO analysis: unleashing the power of technical excellence
Technical SEO forms the backbone of your website's performance. SEO auditors will conduct a comprehensive technical analysis, identifying any issues that may hinder your website's crawlability, indexability, or user experience. From optimising robots.txt and fixing broken links to making sure your Core Web Vitals (specific performance metrics that measure the user experience in terms of loading, interactivity, and visual stability) are in tip-top shape, they'll ensure your website operates flawlessly from a technical standpoint.
Why are SEO audits so critical for businesses?
SEO audits offer businesses numerous benefits and a competitive advantage in the online realm. Here are a few reasons why SEO audits are essential:
Increased visibility: By optimising your website's SEO, you'll appear higher in search engine rankings, leading to increased visibility and exposure to potential customers.
Targeted traffic: SEO audits help you target relevant keywords and optimise your content to attract high-quality, targeted traffic to your website.
Enhanced user experience: By addressing technical issues, optimising page speed, and improving website architecture, SEO audits improve the overall user experience, leading to increased engagement and conversions.
Competitive edge: SEO audits provide insights into your competitors' strategies, allowing you to identify opportunities and stay one step ahead in those fiercely competitive markets.
Long-term growth: Implementing the recommendations from an SEO audit sets a strong foundation for long-term growth and success, as you continue to optimise your website and stay up to date with SEO best practices.
In conclusion, running a business in today's digital landscape can be challenging, but SEO audits are your secret weapon for conquering the online realm. These audits provide you with valuable insights, recommendations, and strategies to optimise your website's SEO performance and outshine your competitors. By leveraging the power of SEO audits, you can unlock the full potential of your business, attract targeted traffic, and achieve long-term growth.
If you are wanting Perth's leading SEO agency to perform an SEO audit customised to your website and business goals, reach out to Perth SEO Studio today for an obligation-free chat.
It's time to embrace the wild world of SEO audits and embark on a journey to digital success!
You might also be interested in…